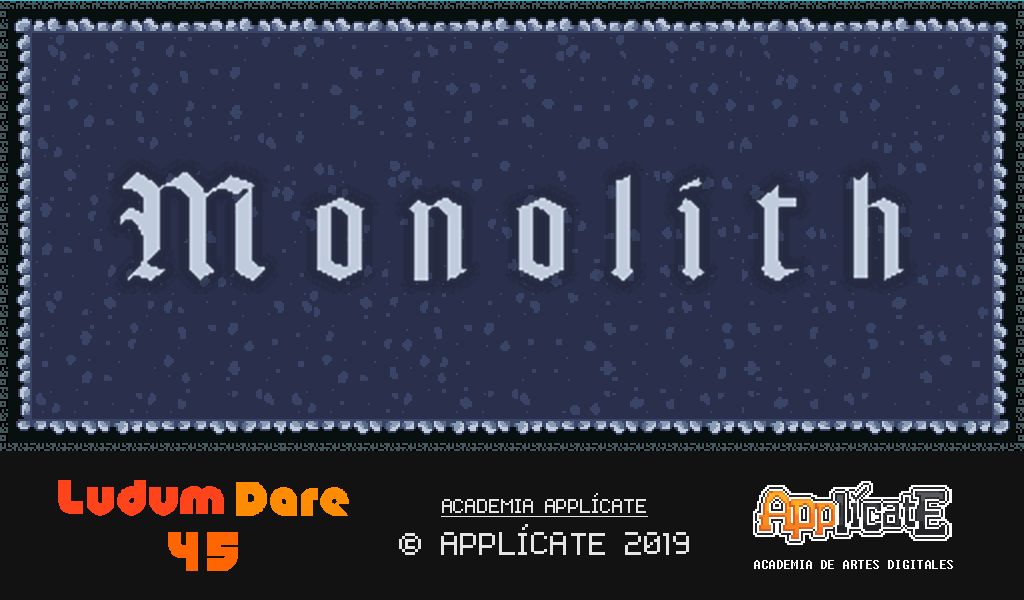 Monolith
A downloadable game for Windows and macOS
Monolith

A game about knowing nothing.
Monolith is a puzzle game with rpg-like elements; in this game, you take the place of an unknown protagonist on an unknown realm. Your goal, motives, reasons, abilities, they're all unknown, the only thing you know is the Monolith, who will guide you through your journey, but, your journey for what?
What are you doing here?
What is the Monolith talking about?
And why is he talking... like that?
Only one way to find out, there's not much time left, so you better hurry.
Requirements
OS: Windows 7 SP1+, macOS 10.12+
Graphics card with DX10 (shader model 4.0) capabilities.
CPU: SSE2 instruction set support.
Graphics:
Raul Aguilera - Charlie Gomez - Valentina Badillo - Mateo Salazar - Alejandro Guerrero
Props:
Jerónimo Quiñones - Alejandro Garnica - Nicolás Hurtado
Audio:
Kaleth Cristancho
Programming:
Sebastián Gómez - Duván Lizarazo
Storyline:
Charlie Gómez
Directed by:
Sebastián Gómez
Thanks to the guys who gave us feedback, ideas and support during this wonderful weekend:

Alejo Pérez - Juan Daniel Castro - Carlitos Castro - Hugo Martínez - James and Zareth <3
¿Why so many people?
We are an academy of digital arts and coding for kids, they decided to participate so they joined us here...
Made With Unity 2019 and a lot of coffee. (Colombian Coffee). <3
Download
Click download now to get access to the following files:
Monolith for Windows
26 MB